---
Introduction – Betting Sites Not Blocked By GAMSTOP
One of our readers, who will remain anonymous, contacted us and expressed concern that we had highlighted a Casino or Betting site not registered with GAMSTOP.
Recently, we published a very positive review of Sporting Index, a sports spread-betting site (and Casino) with a good reputation and years of experience. We also linked to their site and £100 No Deposit Bonus offer.
As a result of the concern expressed, we were prompted to investigate further and to produce this article to reassure readers, and also give them more awareness of what GAMSTOP is and how it may help them.
Like most people involved in the gambling industry, we are acutely aware that players need to bet responsibly and that a small percentage of players may have a problem with gambling. Schemes like GAMSTOP can be a great help.
In this article, i'll talk about:
---
Recent Press Reports on Getting Round GAMSTOP
Why are UK Betting Sites on GAMSTOP?
Why Players Sign-Up To GAMSTOP
Ending Your GAMSTOP registration
Advice on Controlling Your Gambling
The Dangers of Sites Not On GAMSTOP
---
---
---
---
What is GAMSTOP?
GAMSTOP is a self-exclusion scheme, where players who feel they may have a problem with gambling can register their details, and this will block them from joining or playing at Casinos or any Bookmakers sites who have signed up to the scheme.
Most betting sites are committed to helping those with a gambling issue. By allowing them to "self-exclude" in this way, it shows they take "responsible gambling" seriously and helps the reputation of the betting industry as a whole.
To help identify the companies who are committed to this, GAMSTOP have a list of participating companies on their site and you can also see the GAMSTOP logo on most sites which demonstrates that they are members.
You can normally find the GAMSTOP logo at the bottom of the sites homepage alongside logos for things like the Gambling Commission and the Payment Providers they use.
Most players who sign up with GAMSTOP, do so because they are worried about their spending at online Casinos or Bookmakers. They may see it as a "last resort" to help them avoid temptation, by asking these sites to block them.
Signing up will make it more difficult for them to bet online but, as we will discuss, not impossible…
---
---
Recent UK Press Reports
Recently, the mainstream press has published stories on how GAMSTOP is being circumvented by customers who have registered on their site. Either the players have changed their minds about self-excluding or they are just being tempted back into betting.
Mainly, according to this BBC story, getting around GAMSTOP is done by using different details to make new accounts. Different email addresses and slight changes in the spelling of names can fool the system easily, it seems.
Essentially, there will always be ways to get around something like this, but the more difficult the self-exclusion schemes make it to gamble, then the more it will help people who have a problem with it.
But no system like this is infallible. There is only so much they can reasonably be expected to do to block someone.
With thousands of people participating and unable to find options to bet online if they are tempted, some unscrupulous betting companies may even try and attract these people.
Although you may be curious to try out these sites, you should be aware that there are dangers in using them. I'll talk about the sites who are not registered with GAMSTOP later.
---
---
How does GAMSTOP actually work?
GAMSTOP is easy to sign up for and use. You simply register your details with them and then you will be unable to use registered sites or Apps from the participating betting companies on any device.
You choose how long you want to be blocked for, between a few months and a couple of years, and it takes about 24 hours to take effect. There is no cost involved but it is a decision a player should take seriously.
The reason for this is that, once the exclusion period is over, the player has to ask GAMSTOP to remove it, otherwise the block remains in place indefinitely. It does not stop automatically.
Crucially as well, they will not remove the self-exclusion during the requested period for any reason. Doesn't matter what you say to them.
So, once you have signed up, you can't just change your mind and opt out of it. This is possibly why many players look for ways around the scheme and for Casinos and Bookmakers sites who don't participate in the GAMSTOP scheme.
I personally know many people who enjoy betting responsibly. However, I have known a couple of people with a problem who have benefitted greatly from self-exclusion from online sites and bricks-and-mortar Casinos and bookmaker's shops.
For this reason, I am keen to try and dissuade people from promoting sites who don't take part in these responsible gambling programmes.
I'm not preaching to people about how they live their lives. Just appreciating that some players do need a little help from time-to-time.
---
---
Why are UK Betting Sites on GAMSTOP anyway?
It may seem strange that betting companies, who make money from gambling, are so keen to help customers self-exclude themselves from their sites with schemes like GAMSTOP..
But, when you consider the bad publicity of people with Gambling addiction problems and the effect this may have on people gambling in general, then it makes more sense.
There is also always the danger that if the problem is seen to escalate, that the government may make gambling restricted or even illegal (as it is in some Countries around the world).
This is potentially fatal to these companies and to those sites and companies who work with them.
Tied to this, of course, is the fact that in order to legally accept UK players, companies must be licensed by the Gambling Commission and one of their major concerns is making sure customers are treated fairly.
As of the end of 2018, it will be a requirement of the Gambling Commission that their licensed companies provide access to self-exclusion schemes like GAMSTOP for all UK-based customers.
They also have the power to penalise companies who try to entice excluded customers back – such as with Leo Vegas last year.
So, even if you find it hard to believe that these companies actually care about people, you can see that it makes perfect business sense for them to push responsible gambling and facilitate blocking services like GAMSTOP, for people who feel they can't control their betting.
---
---
Alternatives to GAMSTOP
The other best-known company who helps people with potential gambling problems, is GAMCARE. Frequently they work alongside GAMSTOP and Betting sites usually feature both GAMSTOP and GAMCARE links.
GAMCARE are a registered charity who offer help and advice to people who may have issues with gambling. They can help with advice and also self-exclusion.
GAMCARE operate a National Gambling Helpine with online versions, chatrooms and forums.
So they offer more than just an automatic self-exclusion service, they also offer support and a community where people can get help and speak to others who have had similar issues.
---
---
---
---
Why People Sign-up with GAMSTOP

Latest figures suggest that about 1.4% of gamblers feel they may have a problem betting responsibly. So most people don't, but with millions of regular gamblers even 1.4% is a lot of people.

Betting should be a fun activity. A form of entertainment where the activity itself is enjoyable and winning money is a bonus.

There are a few signs that gambling may be getting out of control.

Some of these are –

Betting money that you need for essentials – like rent, food, bills etc

Betting Remorse – feeling depressed and regretful after betting

Betting when you are drunk – obviously not a great idea to bet when your decision-making may be impaired.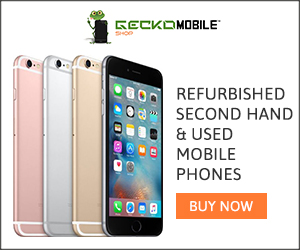 Angry Betting – losing your temper when you lose a bet

Chasing Loses – increasing your betting to try and win back what you've lost

Secret Betting – keeping your betting activities secret from friends and family members
If you recognise any of the above behaviours in yourself or a friend then there may be an issue.

Self-Exclusion using Gamstop could be a good solution.

---
---
Ending Your Gamstop Registration

Once the Self-Exclusion period is over with Gamstop, the block doesn't automatically just end. You need to speak to someone at Gamstop to discuss whether you are ready for it to end or would like it to continue.

During the self-exclusion period you cannot cancel it or have it removed. Even if you say you have changed your mind or joined "by mistake".

When the period is over you need to consider why you wanted to self-exclude in the first place and whether anything has changed since then.

Neither of my friends self-excluded to quit gambling forever. They had just been in situations in their lives where they wanted to stop for a while and Gamstop seemed a good option.

Both had periods during their exclusion period where they felt compelled, or at least tempted, to bet. And both had moments where they wished they hadn't signed up at all.

Once the periods were over they both decided that they were going to go back to betting.

I'm happy to report that the time off really helped them and they have found it far easier to bet responsibly since their exclusion ended.

In fact, one of them doesn't bet much at all these days – except for the obligatory weekend football coupon. The break highlighted how much he had spent on betting and he liked having the extra money in his pocket more than betting.

Both agreed that they were glad they had signed up to Gamstop.
---
---
Advice on How To Stay In Control

If you do decide to go back to betting when your Gamstop self-exclusion has ended there are a few tips to help you keep things under control.

They may seem obvious, but they do work.

Don't gamble just to win money – it may seem a strange thing to say, but you have to remember that the odds always favour the Betting Company. That's why they make millions. Betting should be fun and winning a bonus.

Set a Budget – decide how much you can afford to bet every day or week or month. And stick to it. If i blow my monthly budget in the first week, I just accept it and don't bet til next month.

Set limits with the betting site – you can set daily, weekly or monthly deposit limits with most betting sites. This can help you stick to your budget.

Don't Bet Drunk – Whatever your recreational drug of choice, it's not a great idea to bet when your thinking is impaired. You don't want to wake up with a hangover and an empty bank account.

Don't chase losses – as mentioned earlier in the article, chasing losses can lead to escalating bet amounts and even greater loses.

Unsubscribe from Marketing eMails – If you find yourself bombarded with promotional emails that tempt you to bet more, you can easily unsubscribe on the betting site.

---
---
The Dangers of Sites not on GAMSTOP
It's hopefully clear by this point in the article (if you made it this far), that schemes like GAMSTOP are an important, if not fool-proof, player in the UK Gambling Industry.
But still people who signed up with them for help, will maybe find themselves tempted to look for sites not blocked by GAMSTOP registration.
As I have mentioned, Casinos and Bookmaker's sites must be licensed by the UK Gambling Commission to be allowed to operate in the UK. And it is now a requirement of the UKGC that these sites be registered with GAMSTOP.
So, if you do find a site not affiliated with GAMSTOP then it's almost a certainty that they are not licensed in the UK.
You may think this is no big deal, given the global reach of the internet, but there are a couple of things to consider…
First of all, if a Betting site is unlicensed then it may not be secure when it comes to your financial transactions. With no body like the UKGC to verify they are "on the level" you may be taking a risk simply registering your payment method.
Lets be honest, anyone can set up a Casino website. But to be licensed, they need to provide lots of info to the UKGC and spend a fair bit of money.
Secondly, if you do come into a dispute with the company, for example if they refuse to pay out winnings, then you will have no licensing body to turn to for help. You would need to fight them legally yourself.
And given that they will most likely be based in another Country, this could prove difficult and costly.
You can find numerous "horror stories" of people being treated unfairly (or downright defrauded) by these "rogue" operators.
So, no matter how desperate someone is to bet on a site not registered with GAMSTOP, they should be avoided at all costs.
---
---
Summary
In reference to our review of Sporting Index, we would like to point out that, although Sporting Index doesn't appear to be affiliated with GAMSTOP, it does have a variety of advice for people who think they may have an issue and are also registered with GAMCARE.
We are satisfied that they are suitably concerned about the issue of problem gambling and that, as they are licensed by the Gambling Commission, they are fully compliant with all UK regulations.
We never cover, or link to Casinos or Bookmakers who accept UK players, that are not licensed by the Gambling Commission.
We would advise UK-based readers to never use an unlicensed betting site. They may not be secure and if you have any issues with them there is no one to fight your corner.
Countries outside the UK, who allow online gambling, have their own regulatory bodies. But getting help from a foreign regulator may be far from easy.
We hope that this article has given you a little more information on ways that you can get help if you feel that you, or a friend or family member, may have a gambling problem.
There is help available from schemes like GAMSTOP, and there is no stigma is seeking help for an addiction problem. Thousands of people seek help for addictions all the time.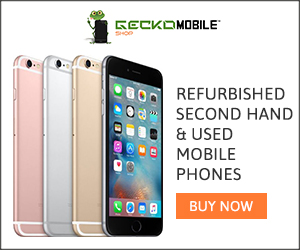 About Us and our Links
At Slots & Sports we regularly publish reviews on online Casinos and Sports betting sites. We also do occasional articles on betting in general.
If you want to get notifications about new reviews, offers and articles, please click on the Bell icon.
The reason for this is to give players advice and recommendations that will hopefully help them when choosing a site to play at. Also, we want them to get the most out of things like Welcome Bonuses.
We clearly use affiliate links to some sites, which we need to help support the site, but we don't let this influence our reviews or the advice we give.
Please check out our other articles and sign up for our newsletter if you would like regular updates.
Good Luck and remember to Bet Responsibly.
---
---
Article Update – 14th May 2019
This article was prompted by a reader who noticed that SportingIndex weren't displaying the GAMSTOP logo. Something which all licensed Betting sites do as a matter of course.
It has now been brought to our attention that they do now display the GAMSTOP logo. We never questioned their commitment to responsible gambling and are pleased to see they now promote this important service.
We are therefore happy to review them and recommend their site.
---